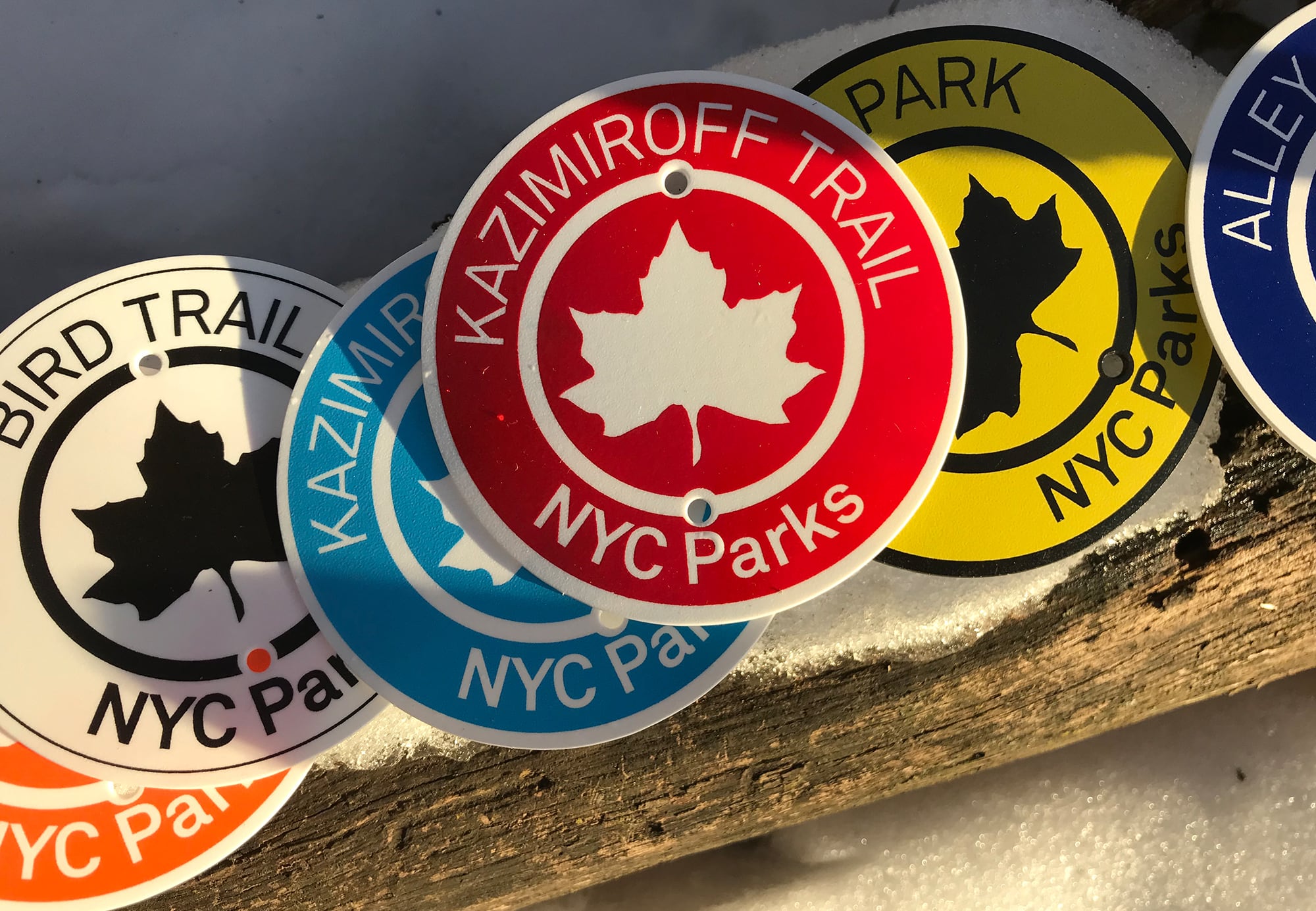 Vacker offers pay / donation boxes, custom trail blazers, boundary markers and miscellaneous accessories including aluminum brochure boxes, and garden markers.
Pay / Donation Boxes
Vacker offers heavy duty pay / donation boxes, or fee deposit vaults, constructed of durable steel and vandal resistant lock mechanisms. Fabrication details based on USFS design specifcations.
Trail Blazers and Boundary Markers
Trail blazers, often attached to trees and posts, provide wayfinding direction and reassurance.  Boundary markers are used to identify boundaries along parks, nature preserves, and conservation easements.  Vacker offers these markers with both digital and screenprint methods on a variety of substrates.
Aluminum Brochure Boxes
Aluminum brochure boxes are available for mounting to exhibits in tri-fold, bi-fold and catalog sizes.
Garden Markers
4″Hx6″x3/16″ Mount plate with 1″x1″ stake available in three lengths, 24″, 36″, 48″