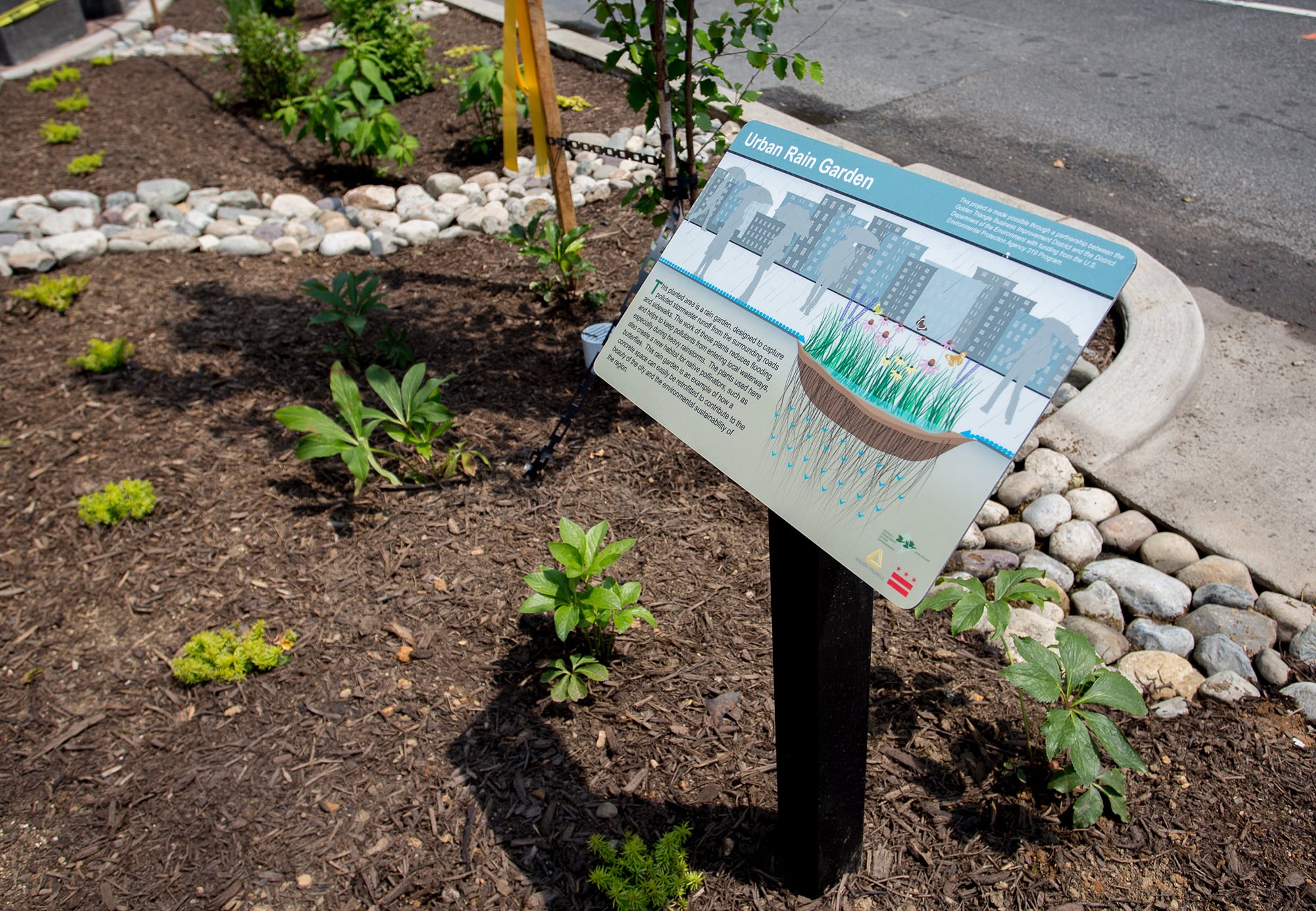 Vacker offers standard, semi-custom and custom rain garden interpretive signs.   18″x24″ Standard and semi-custom designs can be edited and modified to include your agency's logo and contact information.  Additionally, semi-custom designs can be modified to include plant images specific to your site. Custom designs, specific to your site's water quality related improvements, are also available.  These signs are available in 1/2″ thick High Pressure Laminate for frameless pedestal mount and 1/8″ thick High Pressure Laminate or Tuff Panel for frame mount.
Custom Rain Garden and Water Quality Improvement Signs
In addition to standard and semi-custom rain garden and water quality improvement project interpretive signs, Vacker also offers custom signs specific to your project site.  These signs often include information about stormwater runoff, function and benefits of the water quality improvement project.